Made in USA
Organic Cotton
Wedgie-Proof
Is this our favorite color now?? It reminds us of relaxing on a cool Summer day or like a breath of fresh air when you really need it.


We also know you all love light colored solids for wearing under your light colored clothing! So be sure to add this cool color to your collection.
The Original comfy undies that don't go up your bum. In sizes small - 3x large this very comfortable full brief sits in the natural crease at the top of the leg and usually hits just below the belly button. The Original is a higher rise, but not a high waisted undie. This is our most popular style and easily fits many body types. 
Thunderpants 90% organic cotton/10% spandex fabric is sturdy, very stretchy, and has great retention to give our garments just enough stretch and bounce back. It helps the undies to stay up and on, and the other garments to keep their shape without sagging or bagging. We use the same soft organic cotton blend to cut our binding into a wide strip instead of using elastic so their is never any irritating elastic against your skin. All the garments are made locally and lovingly in Portland, OR.
To preserve the vibrant colors and life of the fabric we suggest you do not soak or bleach your Thunderpants items. Use a gentle detergent in a cold machine wash and dry your Thunderpants on the line (they will survive drying on low, but may fade a bit and cut down slightly on longevity). If you do wash warm or dry, make sure not to use too much heat as heat will break down the spandex! 
Customer Reviews
These are the best underpants I've ever owned in my life
I love this underwear. I LOVE it. It is so comfortable. The cut is fantastic. It doesn't ride up, or bunch, or pinch, or fall down. It lays smooth under clothes. It's wonderful to sleep in. I love the fabric. I've bought several pairs of this underwear and I will never buy another kind of underwear again. I will stand on a mountain top and shout about how much I love this underwear. I give it seven out of five stars. This is the best underwear in the whole world period.
04/02/2022
Judy M.

United States
Best undies!
I just love Thunderpants underwear. They provide complete coverage, so my butt cheeks don't hang out and are not criss-crossed with elastic. These undies feel like a gentle embrace. Yes, my undies comfort me! The material is substantial and long-wearing — YET they disappear under my clothes, because the leg openings don't pinch/dig in. SIZING: Do not be attached to the letter! With a waist of 33" (when totally relaxed), I am technically a size Medium. I am a size 10 in most women's bottoms. But in Thunderpants I prefer to wear XL! They just feel best. I went ahead and tried 2XL and 3XL and they fit me fine too. These undies have a lot of give. If you like your underwear soft and giving, order up a size. Or two.
03/21/2022
Ashley A.

United States
Finally, I'm comfotable
The underwear material is a little thick, but it covers allllllll of my behind, which is what is the most important thing to me.
03/19/2022
Leslie M.

United States
Soooo…comfy!!!
I have been searching for organic cotton undies that fit well for over a year and am so glad I gave these a try! They are sooooo comfy and well made. Love, everything about the company as well! Give them a try you won't regret it! I thought I would like the "hipster" style best however much to my surprise my favorite is the "original" style.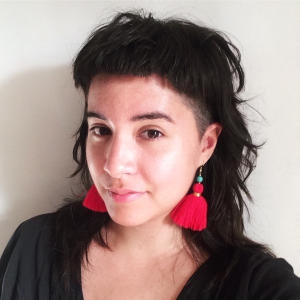 TD
03/16/2022
Tracy d.

Canada
huge fan
Even though I'm in Canada and have to pay more with the conversion rate plus duty for Thunderpants, I would do it all over again - and I WILL be doing it again. I'm extremely picky about my clothing (as a seamstress myself). Design is important to me. These are the best underwear I've ever owned and they bring me JOY to put them on each day. Will be buying again.