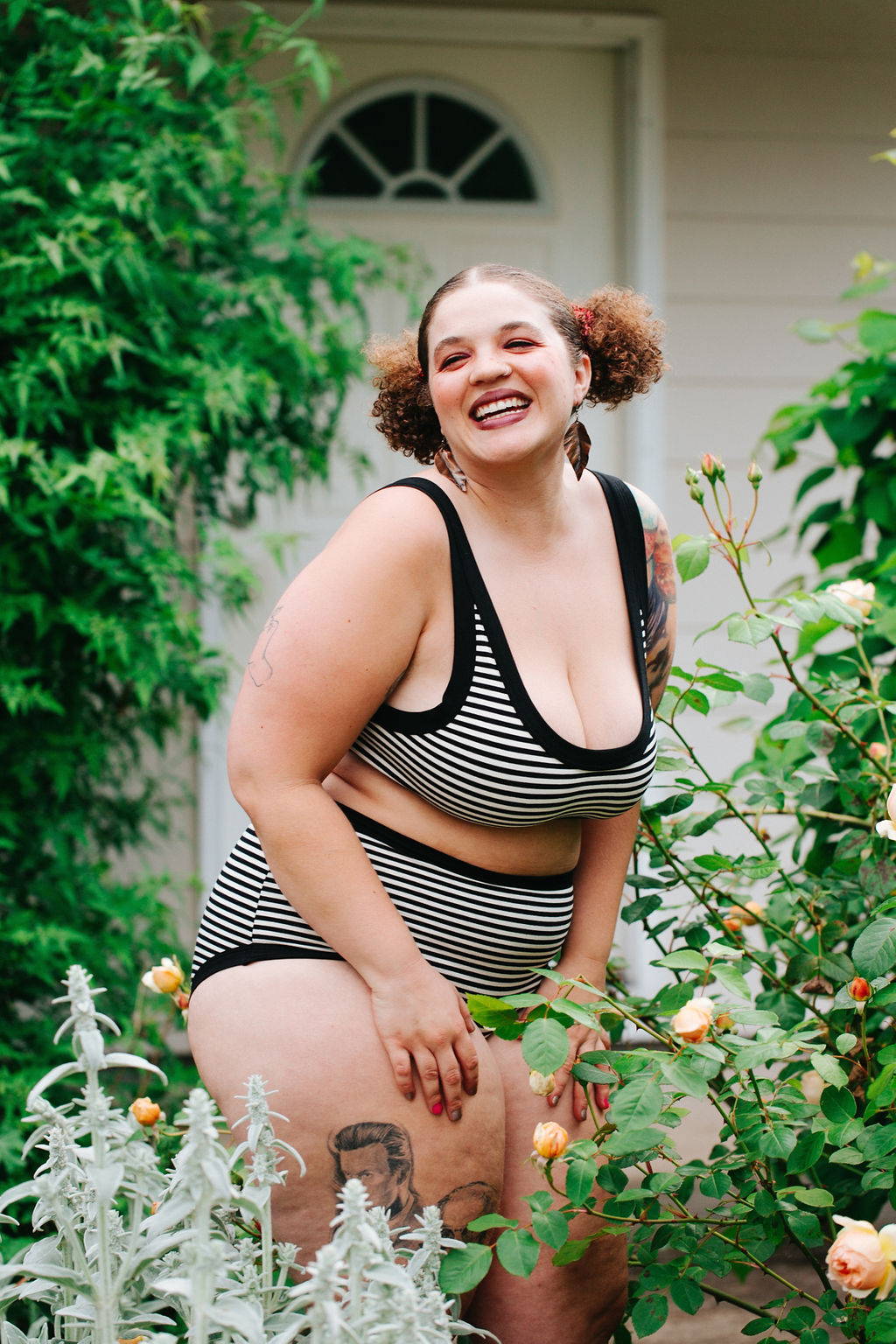 A little bit of history

Thunderpants USA is an off-shoot of the original Thunderpants brand out of New Zealand. TPUSA owner, Celeste, was introduced to the brand when her younger sister moved to New Zealand in 2005 and sent her a pair of Thunderpants.
Knowing of Celeste's on-going search for a pair of comfortable underwear (I mean really!), obsession with sustainable clothing, and love for Calvin and Hobbs, when her sister found a pair of organic cotton full coverage underwear in a rocket ship print (Calvin fans will remember he had lucky rocket ship underwear) she snatched them up and sent them off. Celeste still has that pair: talk about quality.
Thus began Celeste's obsession with Thunderpants, the cutest and most comfortable underwear in the world. When she opened Radish Underground in 2008, a little boutique in downtown Portland, Or, she had to sell them. She imported Thunderpants for years and helped grow the US market.
In 2016, to meet US demand and keep in line with our mutual commitment to local production Celeste licensed the NZ brand and launched Thunderpants USA made right here in Portland, Oregon.
Brooke joined the TPUSA team right after the launch in 2016 or should we say Brooke made TPUSA a team. Brooke does all the marketing and most cute note writing, while Celeste manages production and obsessively analyzes reports. A team of two Thunderpants lovers on a mission to eradicate wedgies and uncomfortable underpants. Here's to happy bums!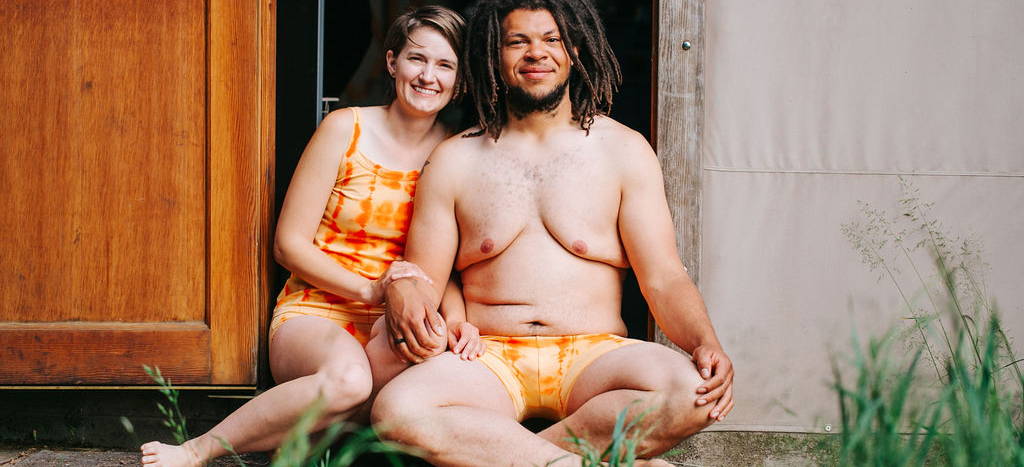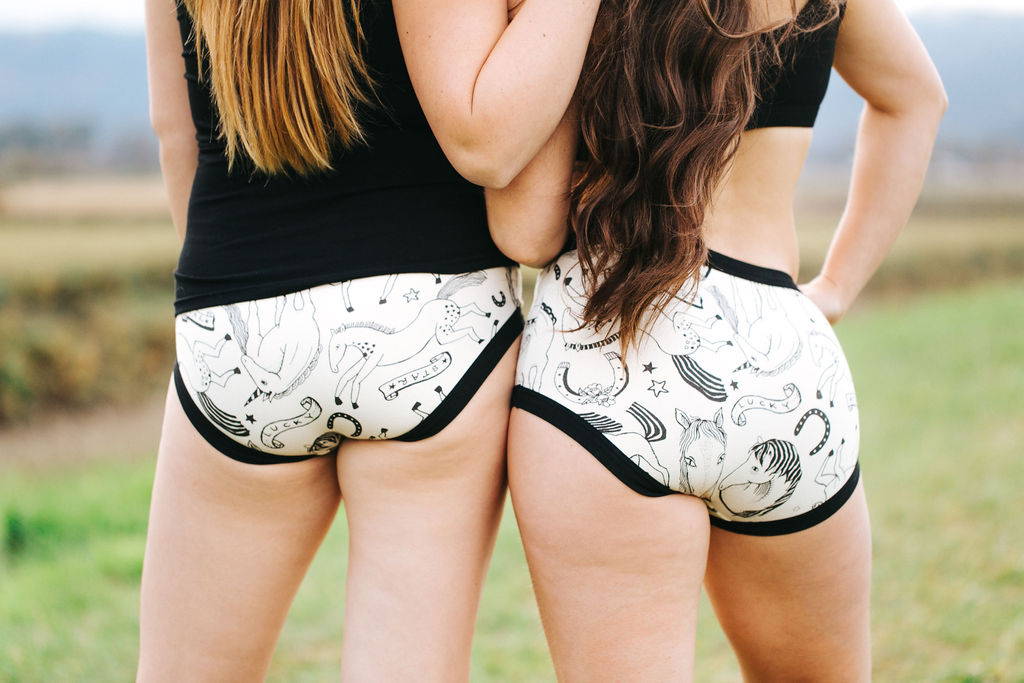 The birth of Thunderpants
Thunderpants NZ a small, family-owned and operated company, based in the Wairarapa, New Zealand.
We came up with the idea of designing an ultimate undie way back in 1995, so you could say our undies have a bit of provenance! At the time we were two design students frustrated by irritating undies, so we put both our brains and bums to work creating the ultimate undie - Thunderpants.
Now, twenty years on, Thunderpants NZ has grown from just two people to a company with a staff of twelve where the balance between lifestyle and work is truly blurred. Our focus has always been on producing underwear and clothing of exceptional quality and design and this ethos permeates all aspects of the clothing we produce. Our clothing is designed to fit and built to last.
Quality over quantity - a philosophy
Thunderpants NZ and USA have the shared value sustainability: not just in how our organic cotton is grown and in our manufacturing practices, but in our own lives as well. We work hard but we also believe life shouldn't be taken too seriously. As family run businesses, work has become an extension of home. We love what we do as much as the product we make.
The Thunderpants business models are based on similar principles of slow growth, family before business and lifestyle over work. And it's worked pretty well for us so far, proving that it is possible to work in a sustainable way that supports your local economy.
More than just underpants, Thunderpants are a way of life and, yes, it may seem a bit daft and cliched - it is only clothing afterall - but for us, Thunderpants embodies and embraces the more important things in life like slowing down and enjoying the fruits of our labour.
We really hope you experience the same freedom and peace of mind when you wear Thunderpants.