Made in USA
Organic Cotton
Ultra Comfortable
These Easy Tigers are the purrrfect addition to your Thundies collection. You're sure to have a roaring good time with these big cats on your bum.
Wondering about these beautiful backdrops in our photos? Lonesome Pictopia let us use their space for this print - they are a local woman-owned company that designs stunning and timeless wallpaper! Check them out here.
Find the matching Thundies here. 
This print is retiring and won't be restocked - get 'em before they prowl away forever!
The Cami is sized from SM - 3XL and made from the same 90/10 organic cotton spandex as the undies. It has a wider strap to cover a bra, and is cut higher through the underarm and slightly wider through the hips for a snug yet modest fit. It can be worn on it's own or as a layering piece, and is great for lounging or wearing to bed. Size down for a snugger secure fit, or up for a looser more loungewear feel (but don't size up too much as it will get too big in the arm hole!). 
Measuring from the shoulder to the hem the approximate lengths are as follows:
SM: 23.5in, MED: 24.5in, LG: 25in, XL: 26in, 2XL: 26.5in
Thunderpants 90% organic cotton/10% spandex fabric is sturdy, very stretchy, and has great retention to give our garments just enough stretch and bounce back. It helps the undies to stay up and on, and the other garments to keep their shape without sagging or bagging. We use the same soft organic cotton blend to cut our binding into a wide strip instead of using elastic so their is never any irritating elastic against your skin. All the garments are made locally and lovingly in Portland, OR.
To preserve the vibrant colors and life of the fabric we suggest you do not soak or bleach your Thunderpants items. Use a gentle detergent in a cold machine wash and dry your Thunderpants on the line (they will survive drying on low, but may fade a bit and cut down slightly on longevity). If you do wash warm or dry, make sure not to use too much heat as heat will break down the spandex! 
Customer Reviews
You rock!
I'm a big fan of my thunderpants. Makes me sing songs when I put them on and dance around . My son is hugely embarrassed at my Mom Joy.
06/02/2022
Jacqueline S.

United States
Great material! Special print!
Comfortable, soft and super cute print!
06/01/2022
Heather S.

United States
Fabulous black cami
I bought this cami to wear under a light cotton tunic. It is comfy, fits great and I feel pretty in the outfit. How can you get any better? I love the fabric!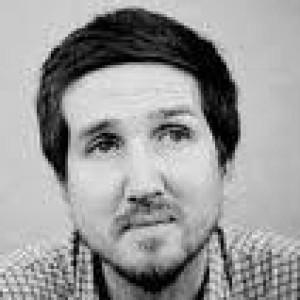 DJ
06/01/2022
Dave J.

United States
It's the people
I love your brand for a few reasons. My wife loves you, which makes shopping easy. Your clothes are fun, funky, and extremely durable/long-lasting, all of which is awesome. But, speak as the gift shopper who keeps coming back, your people, and the way you treat people, are top notch. I don't know of a more polite and people-focused company in the world. Thank you for all of your awesomeness.
05/05/2022
Laurie P.

United States
Wonderful, as always
Excellent! Love the colors and pattern. Fun that panel pants I bought afterwards had panels with the Under the Sea pattern as well.